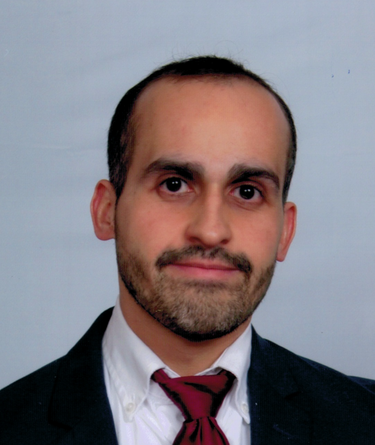 What is your current role at Yale University?
Currently, I am a Full-Stack Engineer at the Library. I mainly develop applications and web services for the Library in the Library Information Technology Department's Software Engineering Unit.
What are your main responsibilities?
My work includes creating new application features, implementing web designs and redesigns to the library's custom discovery services, and participating in agile scrum planning and meetings. During the COVID-19 work from home period, a lot of my effect went towards Yale University Libraries - Digital Collections webservice.  
What do you like most about your work?
There are a few things I like mostly about my work at the Library. First, I have great colleagues and a team leader/manager. Second, the projects are exciting and challenging. Third, I have the autonomy to implement process improvements and discuss new ideas openly. The group encourages exploration of new technology and possible implementation. Notably, I implemented a web accessibility workflow in the software development pipeline that flags accessibility issues on the web pages in the Digital Collection project. 
How does your job affect your general lifestyle?
I developed an excellent support structure in the department and the University. I have open and honest discussions with the team leader and the department director about DE&I issues and progressing my career. I enjoy working with my immediate colleagues and the supervision of my current team leader/manager. My manager understands the importance of work-life balance and collegial camaraderie. I also love to run and reflect on the small positive things and moments of life. 
How did you begin your career?
I began my Yale career as a Research Assistant in the Department of Immunobiology where I conducted laboratory experiments and helped publish medical research for nearly seven years. After several difficult life choices, I decided to switch careers and accept a Library's Systems Office position. I am fortunate to begin a second Yale career in the Library's Systems Office. Although the decision was difficult, the responsibilities were closer to my new education endeavor. I am grateful to the Library and Ernie Marinko for giving me my first technology job, Desktop Support Technician I. After completing a bachelor's degree, I decided to attend a master's program to further my career and better understand management theory. A few months before completing a master's degree, I was promoted to a Junior Full Stack Engineer from a Desktop Support Technician II. 
What steps would you recommend one take to prepare to enter this field?
If someone is interested in software development, I recommend a degree in computer science, software engineering, computer engineering, or a mathematic field to learn about programming. I also recommend certifications in automation, deployment, digital infrastructure, and cybersecurity. You can create a GitHub account to showcase your work and ideas. Importantly,  a person should learn to appreciate and understand the hardware and support end-users before starting a software development career.  
What skills, abilities, and personal attributes are essential to success in your job/this field?
I consider several skills, abilities, and personal attributes essential to succeeding in any field, not just software engineering. I find crucial the ability to listen actively, being empathetic, self-aware, and having self-confident.  
When you enter a software developer role, listen actively to your colleagues, there is a wealth of knowledge at the table and sideline. You should judge the time and space to listen to everyone at the table deliberately.  In my experience, the combination of active listening and empathy allows for recognizing different experiences, perceptions, and views while building stronger relationships and creating better ideas.  Self-awareness and self-confidence have helped me understand and know my colleagues' skills, values, interests, behaviors, and personalities while acknowledging my abilities and opportunities to grow professionally.
If you could do it all over again, would you choose the same path for yourself? If not, what would you change?
I reflect on this question frequently, perhaps too frequently. I would have chosen a more conventional path of a full-time bachelor's degree. However, I would have also gone to an undergraduate education institution that offered more support and has a strong structure to guide first-generation Latinx students. A supportive educational environment makes an enormous difference. I first noticed the importance of education support when attending Georgetown University. The program and department I completed my degree had adequate support for me to thrive.   
What does YLNG mean to you, and what are you hoping to accomplish as Co-Chair?
I have served on YLNG's steering committee for several years and participated in different Yale and Greater New Haven community initiatives as a steering member. As a steering member, I understand YLNG as a community that thrives on connections and a group that's a strong ally to the others resource groups.  
I hope to advance the group's culture to create a more inclusive YLNG in my tenure. I aspire to be a Latinx group that welcomes Argentines, Bolivians, Brazilians, Chileans, Colombians, Costa Ricans, Cubans, French Guineans, Dominicans, Ecuadorans, El Salvadorians, Guadeloupeans, Guatemalans, Haitians, Hondurans, Martiniques, Mexicans, Nicaraguans, Panamanians, Paraguayans, Peruvians, Puerto Ricans, Uruguayans, Venezuelans, and Latinx from Saint Bathelemy and Saint Martin.  
Is there anything else you'd like to add?
I am honored to serve as the next co-chair. And I look forward to hearing from and working with all the Latinx members and allies. Additionally, I look forward to accomplishing a rebranding effort and creating a more inclusive group for all our Latinx peers with Katherine, the steering committee, and the membership.
As a Co-Chair, I promise to create a more inclusive environment.  I hope you join the steering committee at a meeting in the coming months. I will also make myself available outside the steering committee meeting for virtual or an in-person coffee/tea chat.