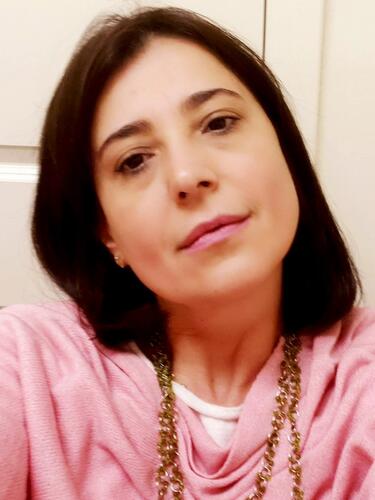 Tell me about your current role at Yale University?
I work at the Yale Program for Recovery and Community Health (PRCH), Department of Psychiatry, Yale School of Medicine. I am working on several projects and studies. I want to highlight a couple of them. IMANI Breakthrough is a program for Black and Latino communities in response to the opioid crisis in CT. New England Mental Health Technology Transfer Network Center offers support at local, regional, and national levels on recovery-oriented practices, including recovery supports, within the context of recovery-oriented systems of care. Yale Latino Recovery Colectivo  promotes recovery, self-determination, and community inclusion of people facing behavioral health conditions and discrimination in Spanish and Portuguese speaking local and global communities. We are committed to collaboration, flexibility, responsiveness, creativity, and person-first approaches to becoming more recovery-oriented and culturally responsive.
What are your main responsibilities?
I work as a project coordinator and/or subject matter expert, and community engagement, depending on the project or study.
What do you like most about your work?
I love the opportunity to provide information about Recovering-Citizenship for people, communities, providers, and the mental health system. I feel honored to work at PRCH. We are a family that values each person's lived experience. As an immigrant, I feel that I belong to this family. I am so happy to have Dr. Chyrell Bellamy as my supervisor. She is so inspiring.
How does your job affect your general lifestyle?
In Brazil, I worked to improve the health care system advocating for a high level of quality in the public health system which offers better care in mental health services. Living in Connecticut and working at PRCH, I was introduced to a new perspective on mental health. The concept of recovery and the applicability in "real" life has radically changed my life. I think I'm a better person and professional. I can only thank PRCH for the opportunity to grow as a human being.
How did you begin your career?
In Brazil, I worked as a clinical psychologist, director of primary health care in different cities, and developed educational training programs for primary health care workers. Here in the United States, I worked as a volunteer for four years before starting my first paying job. I worked as a mentor, Foster Care program coordinator, and now at PRCH. I am still involved in volunteer work because I believe that is a crucial way to give back.
What steps would you recommend one take to prepare to enter this field?
First, never give up on your goals. Life is not easy, especially when you are an immigrant and have to overcome all barriers to be seen and heard. As a woman, Latina, my journey was not comfortable. I suffered a lot of discrimination. In Brazil, we say the following, "They tried to break my legs. But what they didn't know was that I had wings to fly". Always remember who you are, where you came from, your values. Then everything is  possible.
What skills, abilities, and personal attributes are essential to success in your job/this field?
Being organized for me is an important skill. Working with several projects at the same time, you need to be responsible and organized. Be communicative, and don't be afraid to ask questions and seek information. And make yourself available to promote engagement. The most important thing for me is recognizing others' qualities and encouraging people to grow.
If you could do it all over again, would you choose the same path for yourself? If not, what would you change? 
We learn from our life experience. I made the decisions in my life based upon my capacities and previous experience. It is essential to revisit the past with the future's eyes to make new decisions and correct choices. The most important thing is not to suffer from the decisions made, learn from mistakes, and look for future alternatives.
What does YLNG mean to you, and how have you contributed as a member of the Steering Committee?
The YLNG means a lot to me. It is the place where I can talk to my people. We are Latinx and Hispanics. We know what discrimination, racism, inequities, and lack of opportunities mean. We have this experience in our skin. I appreciate the opportunity to be in the position to offer hope for whoever comes after me. Being part of the steering committee is a responsibility which promotes changes in society. I am on this committee to serve my Brazilian fellows by doing what is possible and holding hands with each of them. Solidarity is essential to practice and learn in life.