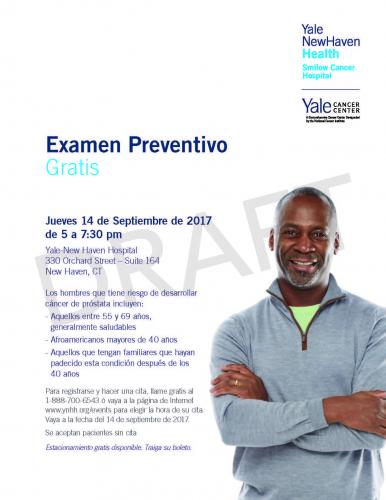 Thursday, September 14 | 5-7:30 PM | Yale New Haven Hospital, 330 Orchard Street, Suite 164
This screening for prostate cancer includes a clinical exam of the prostate (digital rectal exam) and a P.S.A. (prostate specific antigen) blood test.
Men at risk for prostate cancer include:
Those between the ages of 55 and 69 in reasonably good health
African-American men over 40
Those over 40 with a family history of the disease
To register, call for an appointment toll-free 1-888-700-6543 or select an appointment time on the link here and scroll down to September 14. Walk-ins welcome. Free parking available. Bring your ticket.